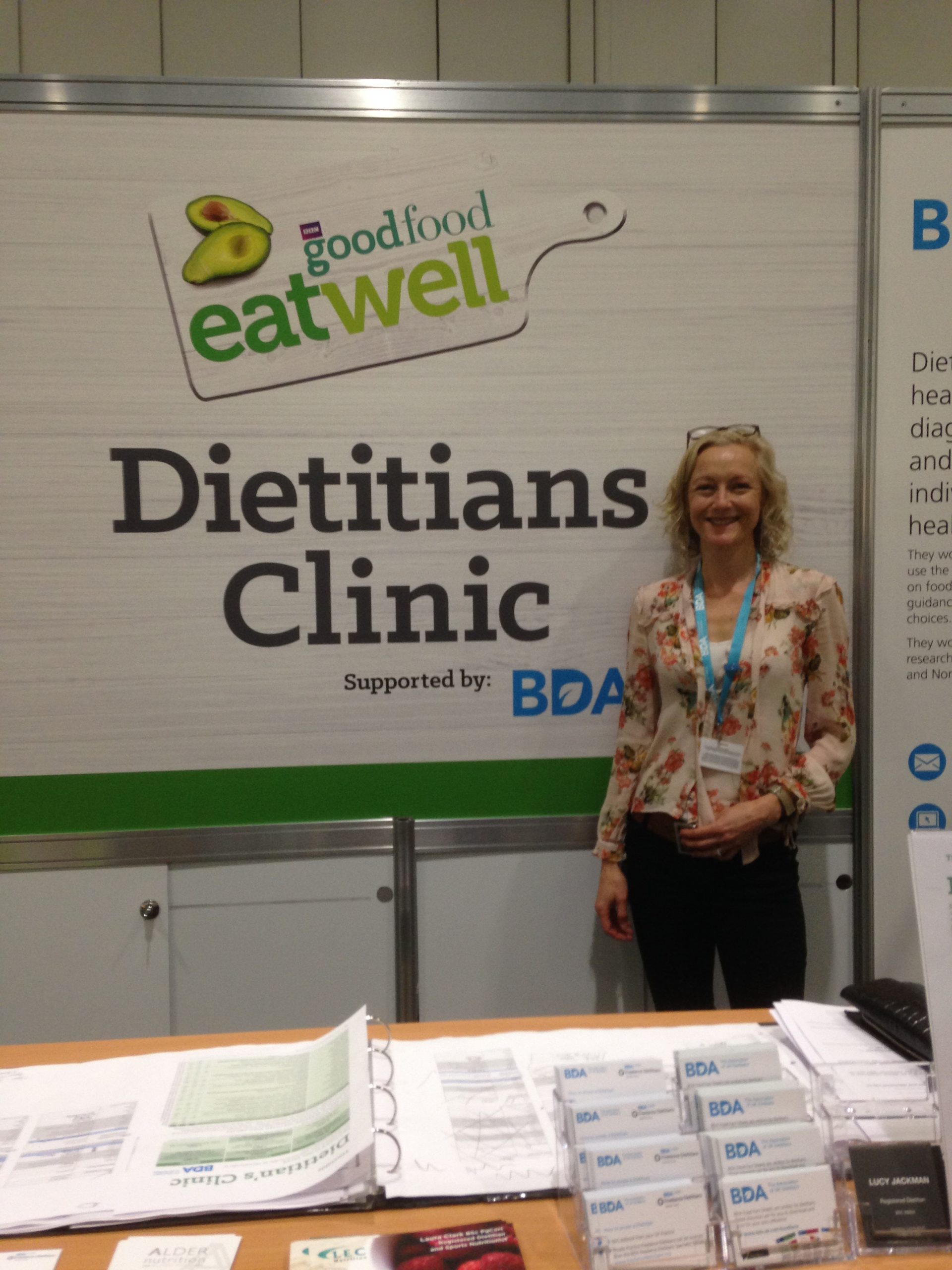 I qualified from King's College London over 18 years ago and have worked in London and Brighton as a hospital-based dietitian alongside a private practice.
What have been the highlights?
Undoubtedly, working with multidisciplinary colleagues to help people optimise their quality of life through offering knowledge and support whether newly diagnosed with type 1 diabetes or gestational diabetes or starting on dialysis for their kidney disease.
It's enormously satisfying working with clients to unpick longstanding gut issues. And, as a busy and menopausal woman myself, I love guiding others who are trying to navigate this slightly bewildering life stage, often with a lifetime of yoyo dieting behind them.
For me, it's all about being gently curious.
I came to dietetics in my 30's after a stint in the advertising industry. I found myself becoming increasingly curious about the conflicting claims made in the media promising, one year, that a so-called 'superfood' was going to cure us of all known ills and, the next year, kill us with one bite. I thought I was going to find out the answers and end up with a handy list of 'good' and 'bad' foods and nice clear rules as to how the whole dietary thing works.
Four years later, I had come to realise that I was wrong.  It was a bit more complicated than that. I didn't have to avoid eggs like the plague and kale juice was, thank goodness, not an essential food for life.
What my experience as a practicing dietitian has gone on to teach me is that it's not just what we eat that matters; it's why, how and who we eat with too. Food is never just a source of nutrients. It's tightly bound with who we are and can be a source of enormous pleasure and happiness.  Sadly, for some, it's associations are not so positive. 
So, if you are tempted by an approach which combines common sense and sound clinical knowledge with an interest in the role that food plays in your life, then I might be the dietitian for you and I look forward to working with you.
Qualifications and Further Training
BSc Hons Degree in Human Nutrition and Dietetics (First Class), King's College London, 2005
FODMAP Group Training
King's College London 2015
Behaviour Change Training
Course run by leading behaviour change dietitian, Dympna Pearson – 2012
Mindful Eating Conscious Living
Level 1 Training with Jan Chozen Bays, MD and Char Wilkins, MSW. April 2016.
Publications and Awards
British Dietetic Association evidence-based guidelines for the dietary management of Irritable Bowel Syndrome in adults.
Y. A. McKenzie, A. Alder, W. Anderson, A. Wills, L. Goddard, P. Gulia, E. Jankovich, P. Mutch, L. B. Reeves, A. Singer, M. C. E. Lomer.
Journal of Human Nutrition and Dietetics. Volume 25, Issue 3, pages 260–274, June 2012
Placed on the British Dietetic Association Roll of Honour for my work on these guidelines.
Elizabeth Washington Award, 2012 (Alongside Dr Mary Hickson and and Ruth Kander)
Awarded by The British Dietetic Association in recognition of three e-learning modules aimed at foundation year medical graduates to help improve their knowledge of nutrition and nutritional assessment.